Mechatherm International Limited database system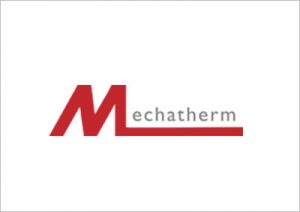 A new database system was delivered to Mechatherm International Limited to replace the Access database they were previously using to manage their projects. Based in the West Midlands, Mechatherm has been designing and supplying furnace equipment predominantly for the aluminium industry since its formation in 1973.
Each bespoke installation requires a complex list of parts to be manufactured and procured. The technology they had been using to support their £12M turnover business was predominantly Access databases and they had many variants of their "Partpack" database, creating issues in terms of data consistency.
Their previous attempt to move their software forward, using Sharepoint, had been fairly unsuccessful, with poor user adoption The new Blueberry system, built using Blueberry's web template technology, BBWT, was a quantum leap forward for Mechatherm. The project was delivered in a timescale that the customer is very pleased with, and they are now planning a number of additional projects for Blueberry.
New vehicle tracking system for Arla Foods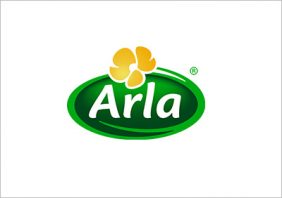 Blueberry has completed a new vehicle tracking system for Arla Foods. Arla is one of the largest food manufacturers in the UK, which runs 24/7/365 to supply fresh milk to supermarkets across the UK. They now own well-known UK brands like Anchor Butter and Lurpak.
Headquartered in Denmark, the UK operation is centred in Leeds, but last year they built a state-of-the-art milk production facility at Aylesbury, around 30 miles from London.
The system Blueberry developed is based on BBWT (Blueberry Web Template) and manages all the vehicles coming in and out of the Aylesbury site. This includes booking vehicles in via a portal exposed to Arla's customers, and tracking the location of lorries as they move round the yard.
The main functionality is for handling drivers starting and ending their work shifts, and being assigned to vehicles and delivery routes. This includes some fairly complex logic, taking into account despatch times, vehicles types and loading bay availability.
K-Ban Quote-to-Cash Software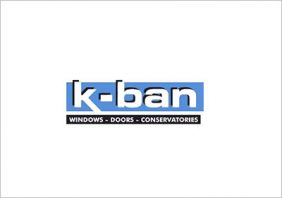 K-Ban is a supplier of windows and doors, but unlike most of their competitors who sell a few windows to the individual homeowner, KBan only work with house-building companies, so they supply large quantities for new build housing.
The company has grown from small beginnings and is based near the town of Tewkesbury which is close to Cheltenham. K-Ban offers windows supplied by third parties as well as windows made in-house at their manufacturing unit in Gloucestershire. As a result they are able to offer a full range of options to house-builders. This amounts to thousands of windows and hundreds of doors for a typical site.
Traditionally, they have used industry-specific software packages for designing and specifying the windows and then have used Excel to create quotations, inventories and invoices. However, a spreadsheet for a 200-house site which typically has 10 or more different house types, each with different windows and doors, makes for a very complicated document! 

Blueberry developed a new system to fully automate their quote-to-cash business process using BBWT (Blueberry web Template).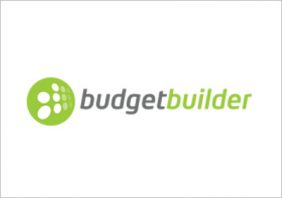 Murphy Cobb is a specialist consultancy that advises some of the world's biggest companies on their advertising strategies. Their work covers broadcast, print and digital media, with particular specialism in television advertising. They are based in the former Patent Office building in Central London, but are also very active in the United States and across Europe.
Blueberry was approached by MCA to provide a competitive build quote for a software tool called Budget Builder. Budget Builder would be sold to their clients' marketing teams, and would create advertising budgets from a portfolio of advertising campaigns specified over a 12 month period. This would typically involve coordinated TV, print and digital material.
Budget Builder takes into account factors such as the type of material (e.g. an animation or a film/photo shoot involving actors) and where the material is produced (e.g. in an expensive country like the UK or Germany or in a "lower cost region"). The values used against the selected criteria are MCA's IP – and this in turn helps the company's consultancy services business.
Blueberry also created the site for Budget Builder so that it re-styled automatically depending on the client – showing the client's logo, images and company colours. 

Budget Builder has attracted a lot attention since its launch from big name organisations like Visa International, The Co-Operative supermarket chain and Premier Foods.
Crane Electronics - Torque Data Collector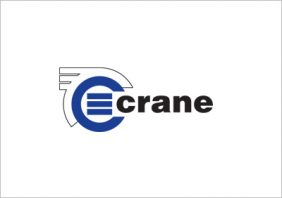 Crane Electronics designs and supplies a range of specialist precision tools for measuring torque during processes such as car engine assembly. Crane customers include many household names, such as BMW and Ford. 

Crane required an update in its technology from the relatively unsophisticated software used for measuring torque that required a connection to a laptop or PC to a wireless handheld device.

Blueberry built an Android-based program to collect and graph real-time data for a hand-held torque data collector called IQVu. The code for the Torque Data Collector involved writing low-level interfaces with the tablet's USB ports and creating Arduino electronics to simulate the transducer attached to the torque wrench. 

The IQVu is said to be the most revolutionary torque data collector in the world, capable of the measurement and collection of torque, angle, and pulse data in the manufacturing and quality environment. Not only does it analyse and display results of torque, it also confirms a pass-fail status, and it can plan a round of upcoming jobs for IQVu to maximise efficiency.

Crane sells the Data Collector as a hardware/software product on a Getac ruggedised tablet, suitable for use in "shop floor" engineering environments. It is now seen as a world-leading product of its kind, with the added ability to both store documentation against jobs as well as use the 5 Megapixel built in camera to take relevant photographs for later analysis.

The addition of a barcode reader allows the operator to scan information into the IQVu, this includes products or part identifiers, user details, comments and references. 

All data can easily be backed up to an external source with minimal key presses. The integrity of the IQVu is protected by a software security package, this ensures against the installation of unauthorised software onto the IQVu, while email traffic is also strictly controlled as an additional security measure. 

The IQVu works with existing Crane products and all new Crane products, including the increasing range of Crane wireless devices, allowing further flexibility when collecting data.

The relationship between Blueberry and the client evolved during the project as a result of the development team's empathy, experience and technical expertise, which resulted in a number of on-going projects being awarded to us. Crane themselves have been able to expand their own customer based because of this development of a new market leading product.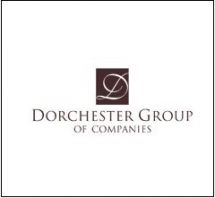 The Dorchester Group specialises in residential-led mixed use developments within the sector of property investment. The application developed by Blueberry allowed homeowners to book services and facilities, as well as the development of a secure online social platform for homeowners to communicate safely with others. 

In accordance with the project specification a mobile responsive web application was developed based on Blueberry's own software framework BBWT2 and the GoCardless Payment mechanism. With this a complete turn-key service including project management, development and support was provided. Using this service users can access a variety of payment plans with complete integration across the system. 

Two central pieces of functionality added by Blueberry were the automated recurring payment schedule feature, a feature missing from the GoCardless system. As well as a feature that integrated a editable notice board. 

The Dorchester Group has been able to offer a wide range of value adding services to its residents by having this system in place and therefore coupling their 21st century housing with an equally modern and efficient software system. 

Feedback about the site from the group management team and end users has been very positive, regarding both design and functionality of the portal.
Revenue generation through the site has been excellent and is predicted to increase further once the remaining homeowners are introduced to the portal by the Dorchester Group management team.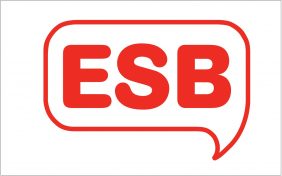 The English Speaking Board (ESB) conducts examinations for international students within and outside of the UK. ESB wanted to update their software from the existing Access system with limited capabilities to an up-to-date Exam Management System that has essential features like an online booking system. This system was required to have compatibility with IE10 and IE11 as well as full data reporting capability which included Excel import/export.
The new application allows for effective management of examinations, these are conducted in approved centres across the UK by third party examiners. Following this the marks are logged into the system allowing for direct production of the certifications from the system. Additional to this piece of functionality was a mechanism for uploading a varied set of report forms into the system which would then trigger results to be changed and emailed out to examiners. 
This combined with the integrated ability of the system to allow the user to import/export around 100 examination templates and thousands of candidates in seconds was one of the highlights of the project. 
The client is very happy with the new system, built using Blueberry's BBWT2 platform, and is now considering a second phase.
 ESB received an ROI within the first 6 months, this was important to them as they are a charitable organisation. 
Additionally, the company was able to cut the administrative workforce required because of the simplicity of the new system. As a result, ESB is now looking to expand into even larger markets abroad.
This project was competitively obtained and in feedback from ESB is was found that Blueberry's keen interest in making personal visits to ESB in order to engage in detail with the requirements at an early stage was the differential impact ESB was looking for.

Based in Germany, Uvex is a major supplier of Personal Protection Equipment (PPE) to many UK businesses. Developed in their own manufacturing facilities the standard of safety exceeds that of the recommended level. In order to increase business functionality Uvex required the development of a sales order management system in replacement of an outdated system. The requirements for this surrounded the automation of some areas of work as well as full integration with 3rd party services, such as Sage.
The project was broken down into 2 main phases, these were based on the two current order input methods, paper based (60%) and partially completed web orders completed by internal specialists (40%). Built within the BBWT2 software framework with integration to 3rd party webservices the system can now add orders, forward these to the manufacturer, interface with the client's Sage accounting software and create invoices. An additional feature is an integrated permissions system in order to limit access to personal information as well as make some areas only editable to certain users. 

A few functionality features that were developed especially for this project are; a functionality feature that allows for high customisation is the ability to set permissions across a customer that may have multiple users or orders. A progress based update system where the manufacturer can interact with the system to add updates so that the system can generate invoices on time using the integrated Sage system.
The commercial benefit for Uvex includes increased efficiency and cost savings, as well as improved reporting and analytics.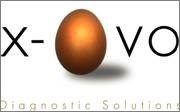 x-OvO is a biotechnology company engaged in the research, development, and commercialisation of Multiple Technology Platform (MTP) diagnostic tools designed to enhance biological performance and animal welfare in poultry production systems worldwide. 

The x-OvO client base extends globally and involves the supply of testing kits for the diagnosis and immune-profiling of poultry diseases to poultry producers, government and global disease control organisations involved in notifiable avian disease control with particular emphasis on the current H5N1 avian influenza panzootic.

The kit has been developed in collaboration with molecular biologists for the detection of Group A, H5, H7 and H9 avian influenza virus.
The company's current analytical software for the kit takes data from an ELISA plate reader to generate reports. However, the software being used was out-of-date and not user-friendly. 

As a result, they wanted the software updated plus a new streamlined look and feel. This included taking the existing functionality of the software and incorporating it into a Window-based plug-n-play application that clients could easily install.
A range of drivers for different ELISA reader platforms were also required.

The challenge for Blueberry was developing new software that would integrate with old hardware (plate readers) that still used LPT protocols. Blueberry built the software by rewriting the Windows Delphi Application in C++ 
The project was completed in 8 months. The new software connects to an assay machine, executes the required diagnostic test, retrieves results and analyses it against the test type. It then produces analytic reports so that users can quickly assess if the tests are positive or negative.

x-OvO now has a diagnostic testing kit that uses up-to-date software for measurement and detection of poultry diseases.  As such, the kit has become a sales tool for the company to roll out into new markets, so giving the client a competitive edge over its rivals.
The kit is supplied in a 2-plate or 4-plate format, each plate capable of analysing 96 samples for signs of infection.
Contact Us
Contact us by phone, email or enquiry form.
You're also welcome to stop by for a coffee!