Business Improvement System - Cloud-Hosted Web Application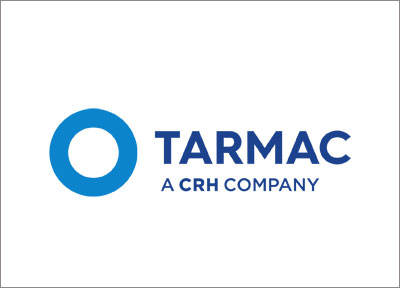 Tarmac is the well-known manufacturer of building materials operating from many locations around the UK. They required an internal system that all of their staff could use, irrespective of their location, to propose business improvement opportunities, with a focus on operational efficiency and cost-savings.
For some years, they had been using a spreadsheet-based system, but this was cumbersome as each proposal had to be circulated and signed off by multiple tiers of management. It was also very complicated and time consuming to aggregate the data from the proposals to identify the overall cost savings for management reporting.
So they turned to Blueberry to build a cloud-based system to replace the spreadsheets. The software enables any member of staff to log in, enter details of their proposal with costed data and then pass it to line management and the finance department to validate and approve. A comprehensive set of dashboards and reports was also produced including the ability to export data to Excel for further analysis.
The system went live to great acclaim and has itself become a key business improvement!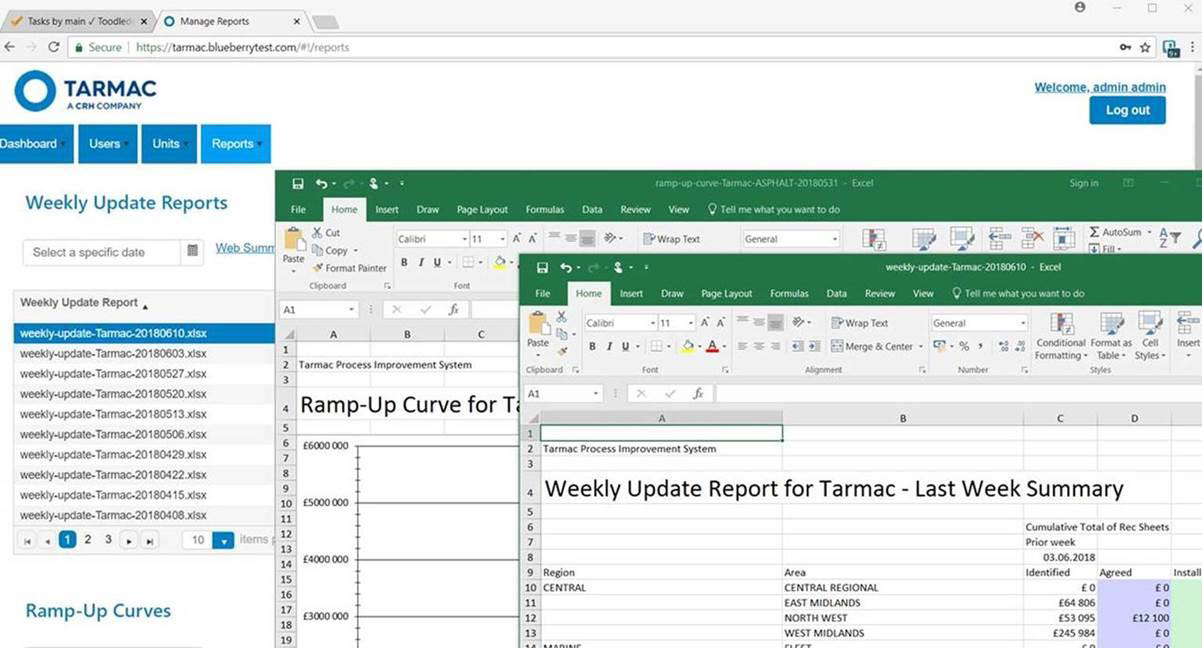 Sales Order Processing - Cloud-Hosted Web Application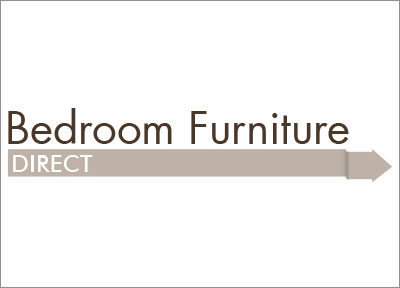 This online retailer of unique furniture products, sourced in the Far East, wanted to expand their operations and increase efficiency.
We built a complete sales order processing system for them, which supported all aspects of their business. Orders are automatically received from multiple web shops, including Amazon, eBay and the company's own e-commerce sites. Stock is managed on a just-in-time basis so that large warehouses are not needed in the UK, reducing business cost and allowing the company to sell at highly competitive prices compared with more established furniture outlets with a large retail estate and TV advertising budget.
Orders are processed by the system and fed through to pick-lists where barcode scanning is used to confirm that each product has been added to a delivery.
Delivery runs are calculated automatically via integration with Bing Maps. With sales growing rapidly, the Blueberry system is taking the business to a whole new level of efficiency and enabling their expansion.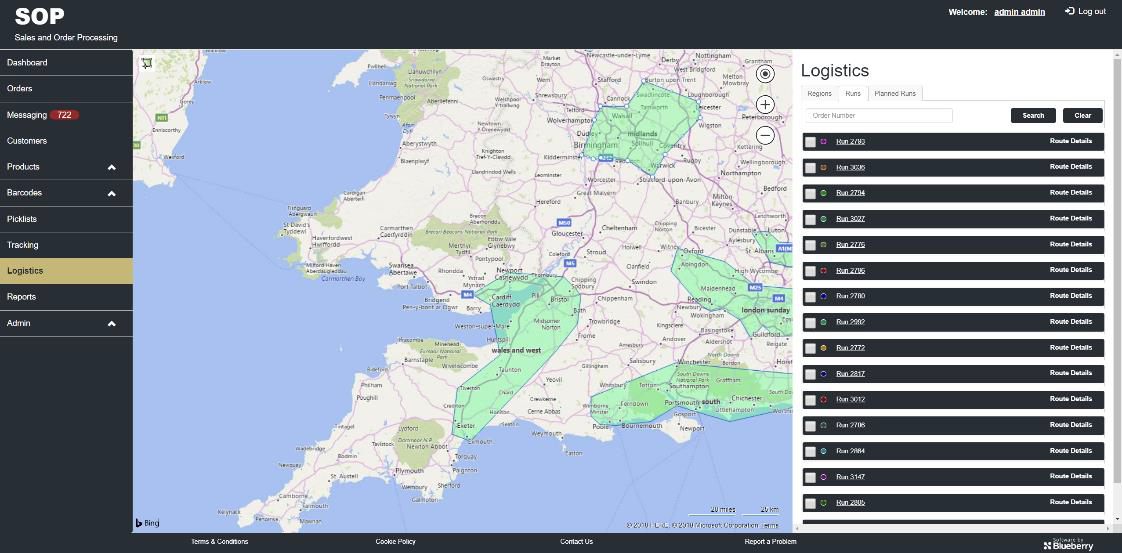 Parcel Tracking - Cloud-Hosted Web Application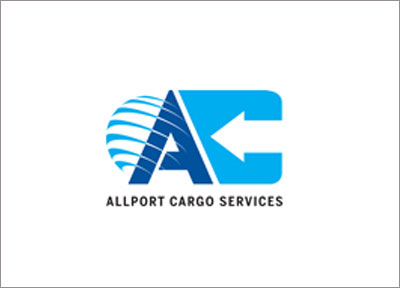 Allport Cargo Services is a UK-based freight forwarding and logistics company, operating in over 100 countries.
Blueberry built a bespoke web application for Allport which replaced an inefficient manual process with an easy-to-use step-by-step online portal for their customers to book courier services online.
As the size and weight of the parcel is entered, the system automatically calculates cost for the preferred delivery option. Behind the scenes, the system integrates with the public APIs of a number of courier services e.g. DHL and GB Mail.
The system was built using Blueberry's Web Template framework and styled to match Allport's corporate web presence.
The system has been in live use for three years. Blueberry' support has been essential during this period as the couriers can sometimes change their API with little warning!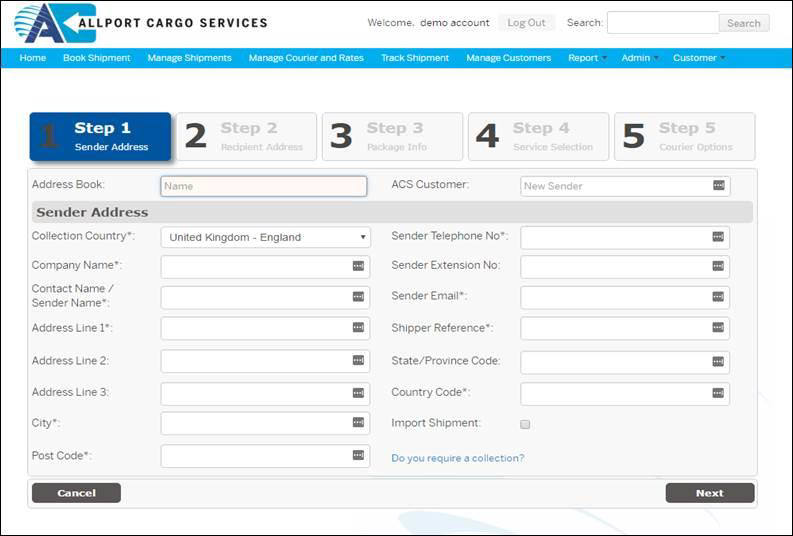 Mechatherm International Limited database system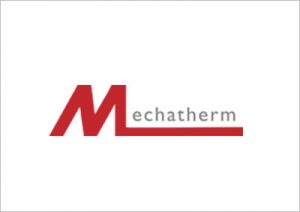 A new database system was delivered to Mechatherm International Limited to replace the Access database they were previously using to manage their projects. Based in the West Midlands, Mechatherm has been designing and supplying furnace equipment predominantly for the aluminium industry since its formation in 1973.
Each bespoke installation requires a complex list of parts to be manufactured and procured. The technology they had been using to support their £12M turnover business was predominantly Access databases and they had many variants of their "Partpack" database, creating issues in terms of data consistency.
Their previous attempt to move their software forward, using Sharepoint, had been fairly unsuccessful, with poor user adoption The new Blueberry system, built using Blueberry's web template technology, BBWT, was a quantum leap forward for Mechatherm. The project was delivered in a timescale that the customer is very pleased with, and they are now planning a number of additional projects for Blueberry.
Vehicle Tracking - Responsive Web Application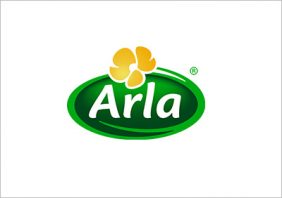 Arla is one of the largest food manufacturers in the UK, which runs 24/7/365 to supply fresh dairy products to supermarkets across the UK. They own well-known brands including Anchor and Lurpak.
Headquartered in Denmark, Arla recently built a state-of-the-art milk production facility at Aylesbury, around 30 miles from London. The system Blueberry developed manages all the vehicles coming in and out of the Aylesbury site. This includes booking vehicles in via a portal exposed to Arla's customers and tracking the location of lorries as they move around the yard, dropping off completed deliveries and becoming assigned to new delivery runs.
It also manages the drivers starting and ending their work shifts and being assigned to vehicles and delivery routes. The software includes some complex logic, taking into account despatch times, vehicles types and loading bay availability.
A graphic drag-and-drop interface was provided for requesting vehicle movements within the yard and a large screen real time display of departures for the transport office.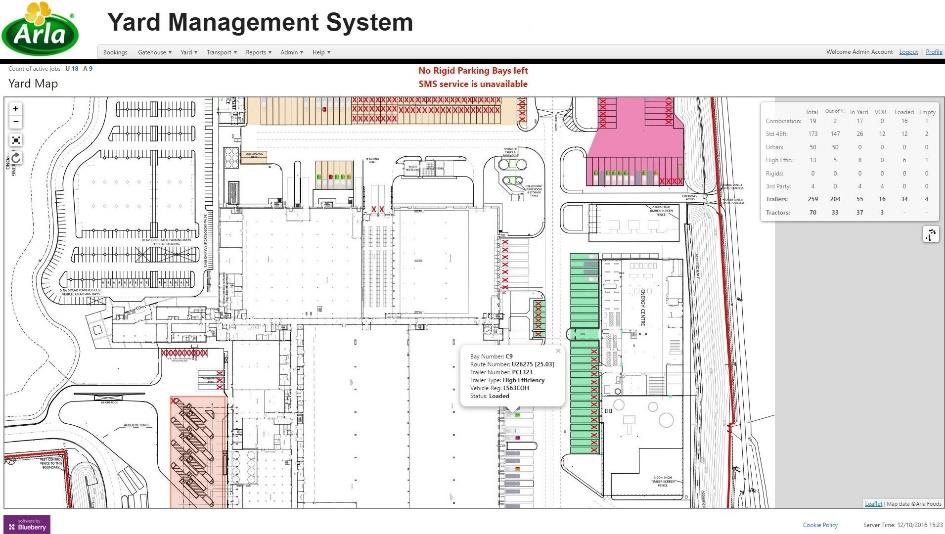 Tutor Booking And Timesheets - Responsive Web Application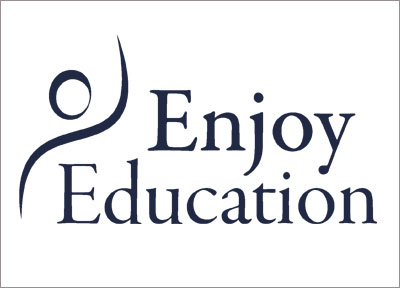 Enjoy Education provides private tutoring services in London and internationally for children from pre-school age right through to A Level and undergraduate, covering the full spectrum of subjects, examination boards and ability levels.
In order to provide such a comprehensive service, they employ the services of freelance tutors. The system that Blueberry built for the company manages all aspects of their business. This was a very complex project to cater for high automation of the workflows.
The tutoring consultants use the system to record details of new client requirements and can then search for suitable tutors using a powerful profiling tool. The tutors themselves can also access the system via a portal where they can search and apply for assignments, log their monthly timesheet and pupil reports and access data about their past and present jobs.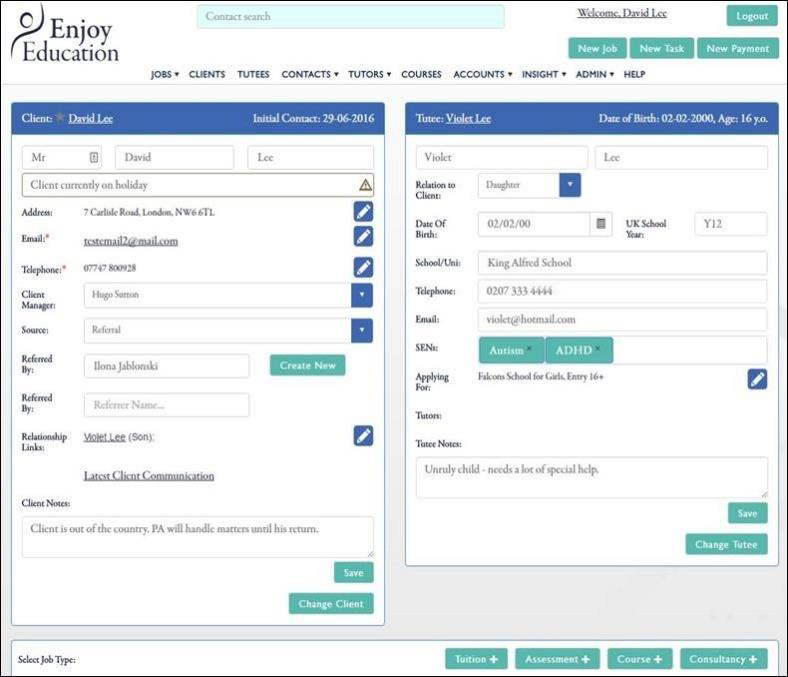 Accommodation Booking - Cloud-Hosted Web Application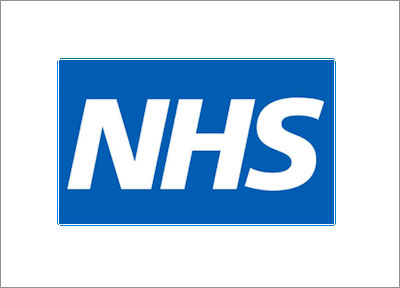 The NHS required a bespoke software application to enable booking and management of accommodation for members of staff on secondment to a hospital or visiting for a specialist assignment.
The software allowed bookings to be taken by phone by the administration staff or directly by the consultant or nurse, using an online portal. An online payment facility was provided via Worldpay, but the system also had to handle other methods of payment e.g. via the payroll or using a card machine in the accommodation office.
The functionality had to be able to handle cancellations, "no shows" and extensions. The software also managed the room cleaning schedule.
The system had to be delivered within a fixed timescale so that it would be available on day one of the new accommodation service opening. It is a great improvement to business efficiency, compared with the previous highly manually intensive process.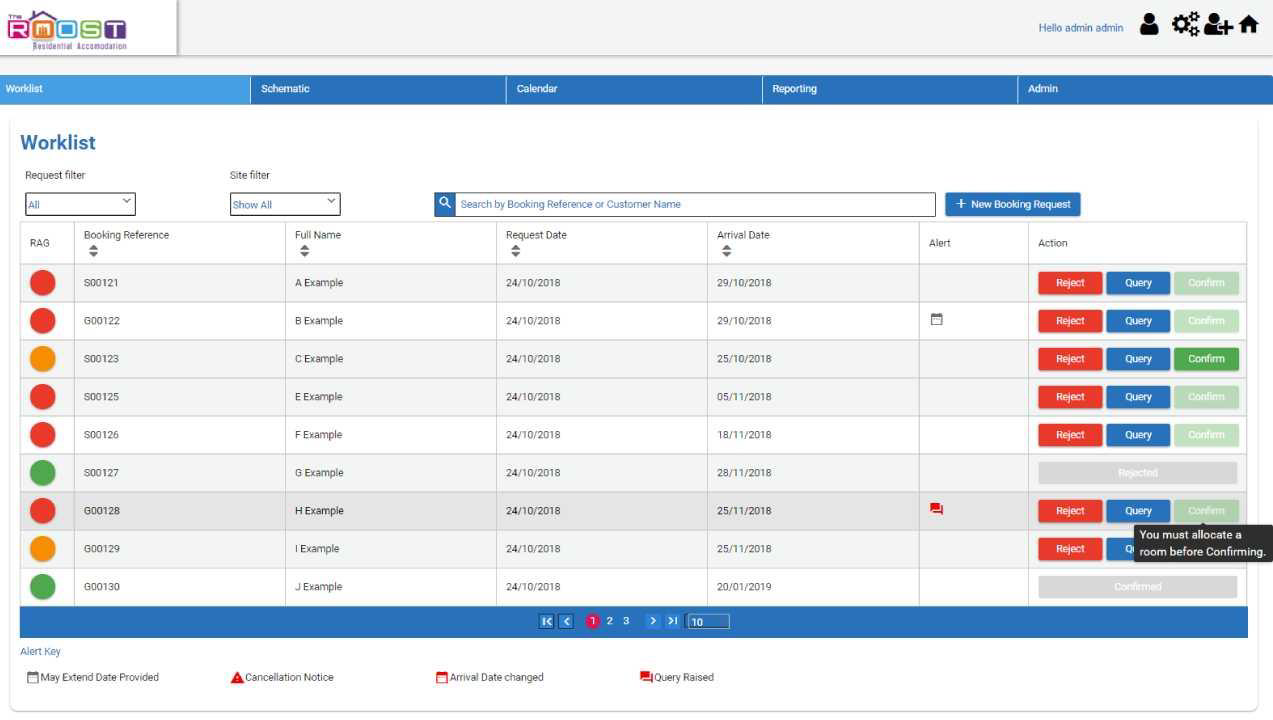 Electronic Patient Observations - Tablet App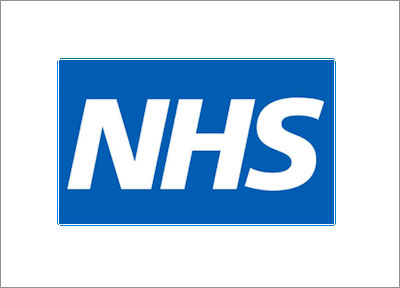 As an extension to our BIMS in-patient management and electronic patient records (EPR) system, we developed an app for use on an existing handheld device for collecting patient observations data ("e-obs").
A nurse was able to select the ward they are working in and visit patients in turn to record their observations using simple rating scales and data entry.
The app is fully integrated with the core patient database, so the observations data is fed back into the patient history in the EPR. The app also flagged up when observations were becoming due for recording and would turn red if they became overdue.
The project was implemented successfully against a very tight timescale, which was required in order to secure the funding for the project.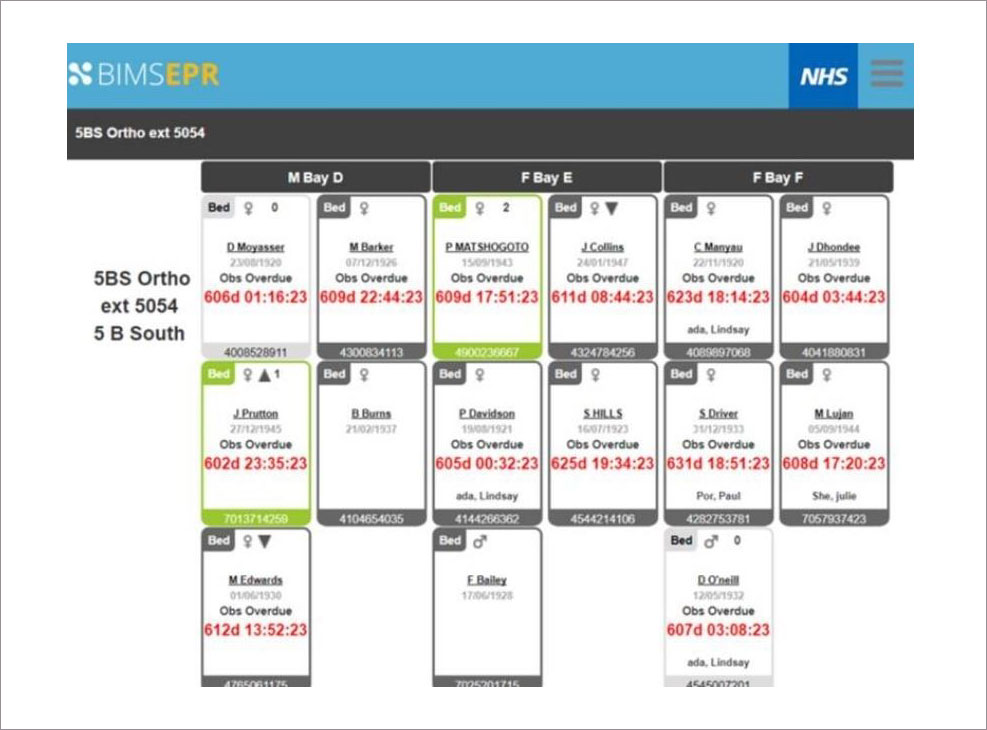 Job Searching - Apple/Android Smartphone App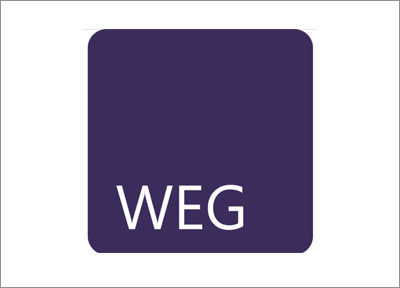 Warwick Employment Group is a commercial spin-off from Warwick University and focuses on recruitment in the Higher Education sector.
They required a cross-platform app to make it easy for job hunters looking for academic roles to search the database of available jobs and click through to obtain more details and apply.
We used Xamarin to facilitate the implementation, so that the functionality only had to be created once but would work on both Apple iPhones and Android phones.
The app was quick to build and we also managed the deployment to Google Play and the Apple Store.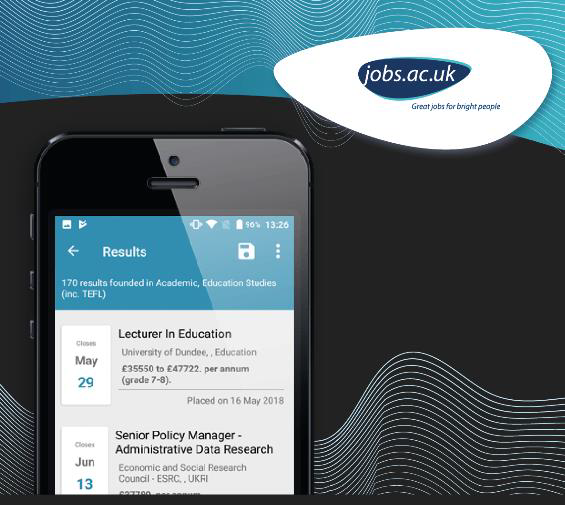 Lock Control - Apple/Android Smartphone App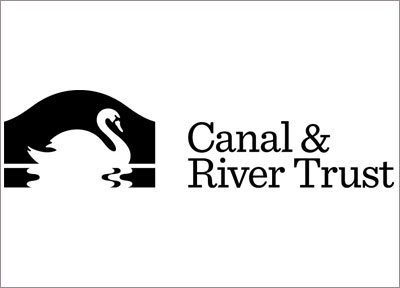 The Canal and River Trust (formerly British Waterways) maintains and supports the interests of Britain's canal and river network. Blueberry has worked on a number of initiatives with the organisation and the most interesting was a mobile app for remotely opening bridges and locks on canals.
This was part of a programme to reduce costs and the need for locks to be manned. The app was made available for boatowners and ran on both Apple and Android devices. Each lock was set up with a Wi-Fi router to ensure that the app could be used, even in the more remote locations.
It was essential that the app had a simple and intuitive UX as some boatowners are less experienced with technology.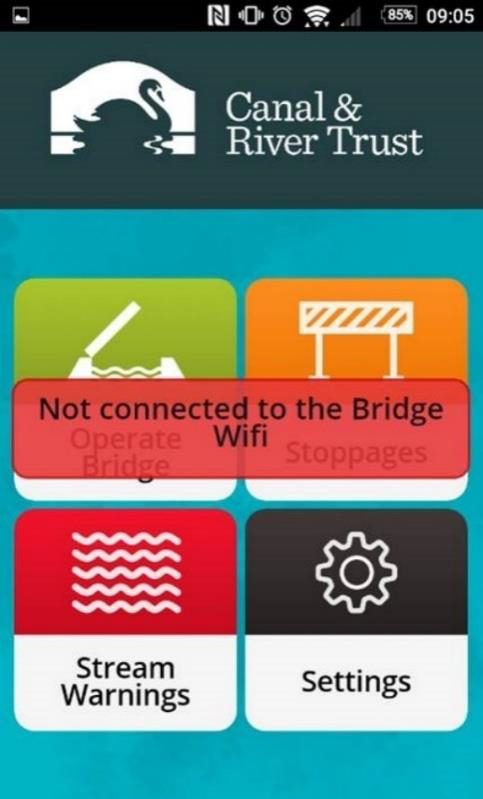 Temperature Monitor - Entrepreneurial Amazon IoT Application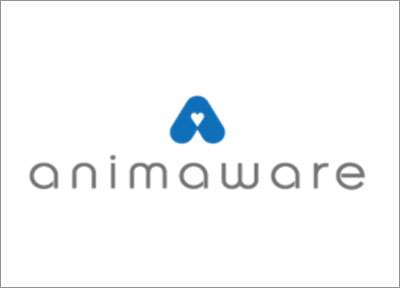 AnimAlarm is a simple solution to a very big problem for livestock and domestic animal owners – but backed with an exciting state-of-the-art Blueberry "Internet of Things" technical solution behind it.
It's a small Android gadget that wirelessly monitors the temperature in the animals' environment against an acceptable range which is set by the end user using an online web portal.
Temperature updates are sent every minute to the cloud where Blueberry used Amazon's IoT, Lambda and MQTT technologies to process the incoming data and send alerts via e-mail and SMS if the temperature goes out of range.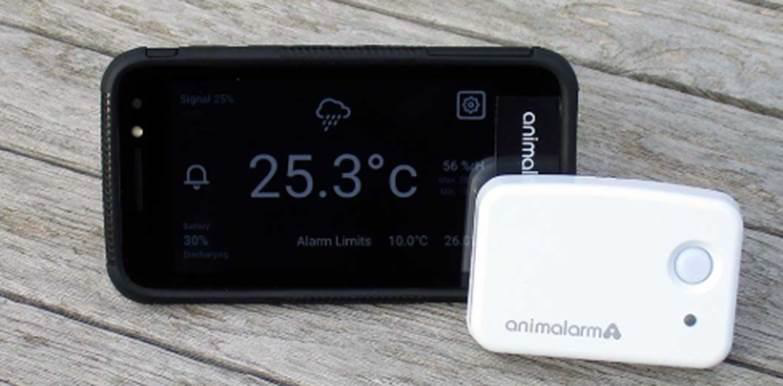 K-Ban Quote-to-Cash Software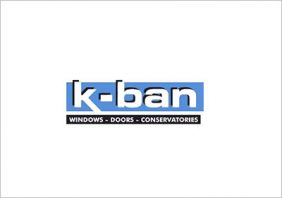 K-Ban is a supplier of windows and doors, but unlike most of their competitors who sell a few windows to the individual homeowner, KBan only work with house-building companies, so they supply large quantities for new build housing.
The company has grown from small beginnings and is based near the town of Tewkesbury which is close to Cheltenham. K-Ban offers windows supplied by third parties as well as windows made in-house at their manufacturing unit in Gloucestershire. As a result they are able to offer a full range of options to house-builders. This amounts to thousands of windows and hundreds of doors for a typical site.
Traditionally, they have used industry-specific software packages for designing and specifying the windows and then have used Excel to create quotations, inventories and invoices. However, a spreadsheet for a 200-house site which typically has 10 or more different house types, each with different windows and doors, makes for a very complicated document!

Blueberry developed a new system to fully automate their quote-to-cash business process using BBWT (Blueberry web Template).
Empty Room Checker - Entrepreneurial IoT Application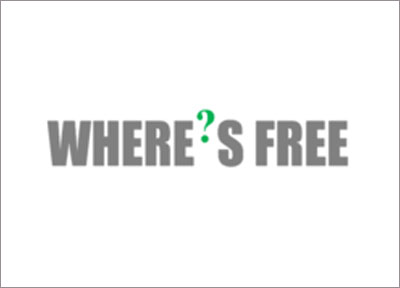 Blueberry was approached by an entrepreneur who had identified a unique niche opportunity to use the de facto most popular security alarm system already fitted as standard in countless office buildings for a completely different application – to identify whether meeting rooms are in use or empty.
The alarm system requires movement sensors in each room and we built an interface so that this data could be captured by a server and stored in a database. We then designed and built a web portal, using our BBWT framework, to display a graphic of room occupancy for any rooms identified as bookable meeting rooms.
Obtaining a meeting space, especially at short notice, is a problem that everyone working in a large business is familiar with and Where's Free takes away this unnecessary headache completely.
Budget Analysis - Cloud-Hosted Web Application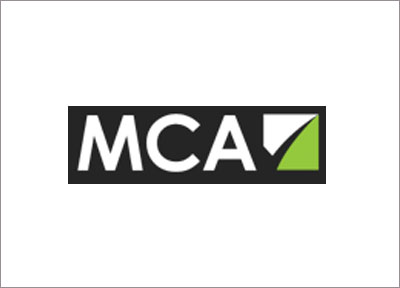 Murphy Cobb is a specialist consultancy that advises some of the world's biggest companies on their advertising strategies. Their work covers broadcast, print and digital media, with a particular specialism in television advertising.
Blueberry was approached by MCA to provide a competitive build quote for a software tool called Budget Builder. Budget Builder would be sold to their clients' marketing teams and would create advertising budgets from a portfolio of advertising campaigns specified over a 12-month period. This would typically involve coordinated TV, print and digital material.
Blueberry created the site for Budget Builder so that it re-styled automatically depending on the client – showing the client's logo, images and company colours. Budget Builder has attracted a lot of attention since its launch from brand managers of big name retail companies worldwide.
Since then, we have enhanced the product to measure the results of optimising advertising campaigns, via a dashboard-style interface, so that the ROI on the consultancy can be clearly demonstrated.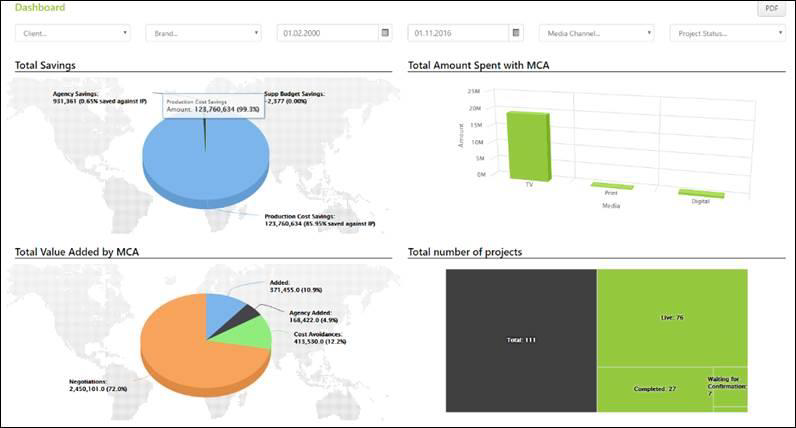 Real-Time Data Collection - Android Tablet App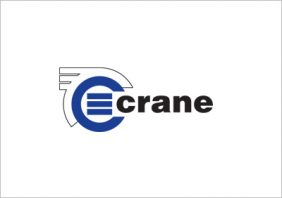 Crane Electronics designs and supplies a range of specialist precision tools for measuring torque during processes such as car engine assembly. Crane customers include many household names, such as BMW and Ford.
Crane required an update in its technology from the relatively unsophisticated software used for measuring torque that required a connection to a laptop or PC to a wireless handheld device.
Blueberry built an Android-based program to collect and graph real-time data for a hand-held torque data collector called IQVu. The code for the Torque Data Collector involved writing low-level interfaces with the tablet's USB ports and creating Arduino electronics to simulate the transducer attached to the torque wrench.
The IQVu is said to be the most revolutionary torque data collector in the world, capable of the measurement and collection of torque, angle, and pulse data in the manufacturing and quality environment. Not only does it analyse and display results of torque, it also confirms a pass-fail status, and it can plan a round of upcoming jobs for IQVu to maximise efficiency.
Crane sells the Data Collector as a hardware/software product on a Getac ruggedised tablet, suitable for use in "shop floor" engineering environments. It is now seen as a world-leading product of its kind, with the added ability to both store documentation against jobs as well as use the 5 Megapixel built in camera to take relevant photographs for later analysis.
The addition of a barcode reader allows the operator to scan information into the IQVu, this includes products or part identifiers, user details, comments and references.
All data can easily be backed up to an external source with minimal key presses. The integrity of the IQVu is protected by a software security package, this ensures against the installation of unauthorised software onto the IQVu, while email traffic is also strictly controlled as an additional security measure.
The IQVu works with existing Crane products and all new Crane products, including the increasing range of Crane wireless devices, allowing further flexibility when collecting data.
The relationship between Blueberry and the client evolved during the project as a result of the development team's empathy, experience and technical expertise, which resulted in a number of on-going projects being awarded to us. Crane themselves have been able to expand their own customer based because of this development of a new market leading product.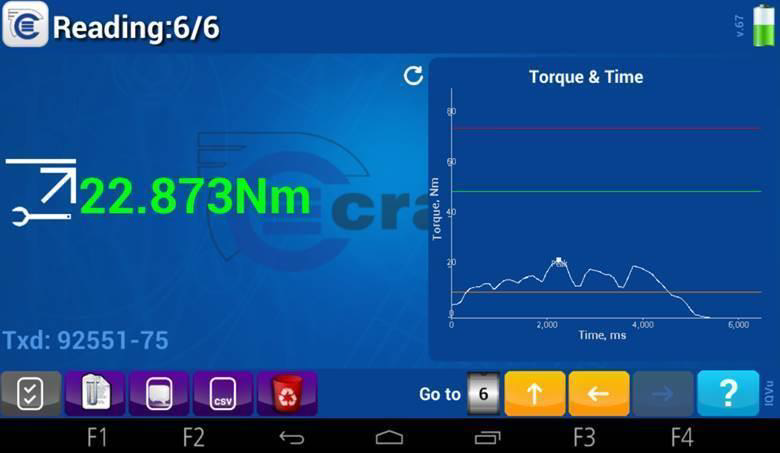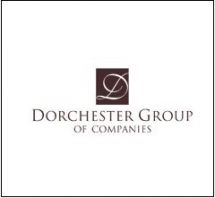 The Dorchester Group specialises in residential-led mixed use developments within the sector of property investment. The application developed by Blueberry allowed homeowners to book services and facilities, as well as the development of a secure online social platform for homeowners to communicate safely with others.

In accordance with the project specification a mobile responsive web application was developed based on Blueberry's own software framework BBWT2 and the GoCardless Payment mechanism. With this a complete turn-key service including project management, development and support was provided. Using this service users can access a variety of payment plans with complete integration across the system.

Two central pieces of functionality added by Blueberry were the automated recurring payment schedule feature, a feature missing from the GoCardless system. As well as a feature that integrated a editable notice board.

The Dorchester Group has been able to offer a wide range of value adding services to its residents by having this system in place and therefore coupling their 21st century housing with an equally modern and efficient software system.

Feedback about the site from the group management team and end users has been very positive, regarding both design and functionality of the portal.
Revenue generation through the site has been excellent and is predicted to increase further once the remaining homeowners are introduced to the portal by the Dorchester Group management team.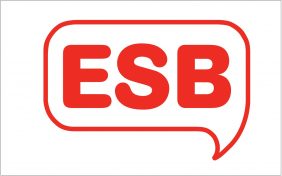 The English Speaking Board (ESB) conducts examinations for international students within and outside of the UK. ESB wanted to update their software from the existing Access system with limited capabilities to an up-to-date Exam Management System that has essential features like an online booking system. This system was required to have compatibility with IE10 and IE11 as well as full data reporting capability which included Excel import/export.
The new application allows for effective management of examinations, these are conducted in approved centres across the UK by third party examiners. Following this the marks are logged into the system allowing for direct production of the certifications from the system. Additional to this piece of functionality was a mechanism for uploading a varied set of report forms into the system which would then trigger results to be changed and emailed out to examiners.
This combined with the integrated ability of the system to allow the user to import/export around 100 examination templates and thousands of candidates in seconds was one of the highlights of the project.
The client is very happy with the new system, built using Blueberry's BBWT2 platform, and is now considering a second phase.
ESB received an ROI within the first 6 months, this was important to them as they are a charitable organisation.
Additionally, the company was able to cut the administrative workforce required because of the simplicity of the new system. As a result, ESB is now looking to expand into even larger markets abroad.
This project was competitively obtained and in feedback from ESB is was found that Blueberry's keen interest in making personal visits to ESB in order to engage in detail with the requirements at an early stage was the differential impact ESB was looking for.
CRM - Cloud-Hosted Web Application

Based in Germany, Uvex is a major supplier of Personal Protection Equipment (PPE) to many UK businesses.
Uvex required the development of sales order management software to replace an outdated system for ordering prescription lenses for industrial safety glasses. The requirements for this surrounded the automation of a complex business process as well as integration with third party systems via web services.
The project was broken down into two main phases, these were based on the current order input methods, paper based (60%) and partially completed web orders completed by internal specialists (40%). Built within the BBWT software framework, the system allows orders to be created and forwarded to the lens manufacturer, with an interface with the client's Sage accounting software to send invoices. An additional feature is an integrated permissions system in order to limit access to personal information and to make some data editable solely by certain users.
A portal was also developed for any high street optician to view orders and enter the details of the end user's prescription directly into the system.
The commercial benefits for Uvex includes increased efficiency and cost savings, as well as improved reporting and analytics.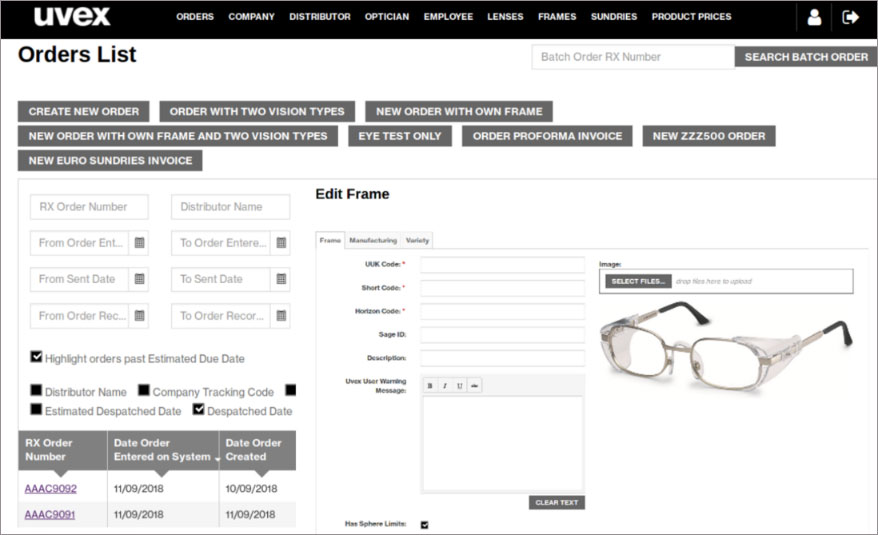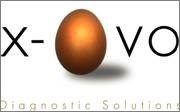 x-OvO is a biotechnology company engaged in the research, development, and commercialisation of Multiple Technology Platform (MTP) diagnostic tools designed to enhance biological performance and animal welfare in poultry production systems worldwide.

The x-OvO client base extends globally and involves the supply of testing kits for the diagnosis and immune-profiling of poultry diseases to poultry producers, government and global disease control organisations involved in notifiable avian disease control with particular emphasis on the current H5N1 avian influenza panzootic.

The kit has been developed in collaboration with molecular biologists for the detection of Group A, H5, H7 and H9 avian influenza virus.
The company's current analytical software for the kit takes data from an ELISA plate reader to generate reports. However, the software being used was out-of-date and not user-friendly.

As a result, they wanted the software updated plus a new streamlined look and feel. This included taking the existing functionality of the software and incorporating it into a Window-based plug-n-play application that clients could easily install.
A range of drivers for different ELISA reader platforms were also required.

The challenge for Blueberry was developing new software that would integrate with old hardware (plate readers) that still used LPT protocols. Blueberry built the software by rewriting the Windows Delphi Application in C++
The project was completed in 8 months. The new software connects to an assay machine, executes the required diagnostic test, retrieves results and analyses it against the test type. It then produces analytic reports so that users can quickly assess if the tests are positive or negative.

x-OvO now has a diagnostic testing kit that uses up-to-date software for measurement and detection of poultry diseases. As such, the kit has become a sales tool for the company to roll out into new markets, so giving the client a competitive edge over its rivals.
The kit is supplied in a 2-plate or 4-plate format, each plate capable of analysing 96 samples for signs of infection.
Contact us by phone, email or enquiry form.
24, Kestrel Court,
Waterwells Dr,
Quedgeley,
Gloucester GL2 2AT
UK