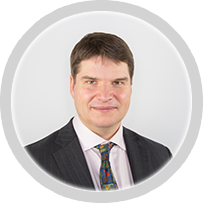 Martin Green / Group CEO
Founded Blueberry: 1997
Location: Birmingham
Martin Green founded Blueberry in 1997. Software development – and the creation of new products and companies – has been central to Martin's life and career. He started programming on small microcomputers while at school, and after University established a game development company, ATD, which employed 35 people by the time he left to start Blueberry. Martin has been directly involved in the creation of three other start-up companies, and has been a director of two other UK technology companies. Martin believes that quality software development can make peoples' lives easier, and takes a passionate interest in all Blueberry projects.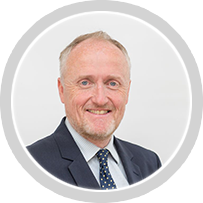 David Lee / Managing Director
Joined Blueberry: 2010
Location: Cheltenham
David is an experienced I.T. consultant and project manager, with a track record of successfully delivering challenging corporate projects on time and budget. David started his career as a software developer on database systems for ships and submarines, before progressing to specialising in workflow software and consultancy, training and support. In 1996 David founded a successful Workflow and Business Process Management software consultancy, which he sold in 2010, prior to joining Blueberry as Managing Director of Systems. David lives near Cheltenham and his hobbies include popular science, hiking, collecting vinyl records and horse racing.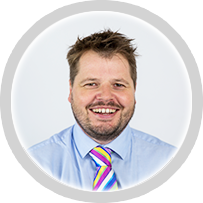 Chris Bevan / Principal Consultant
Joined Blueberry: 2011
Location: Cheltenham
Chris is an experienced consultant, who has spent over 20 years in the software industry. Chris was a software developer for 16 years (telecoms, defence, bespoke and financial) before joining Blueberry as a manager in 2011. Since working at Blueberry, Chris has delivered a wide range of projects from financial and payroll systems to automotive data capture systems and real-time mobile apps. Chris currently works directly with David Lee, focusing on customer relationships, requirements gathering and delivery efficiency. Chris has a young family and plays lead guitar in the band, Living The Dream.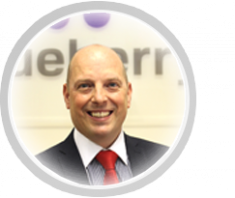 Jason Cozza / Senior Project Manager
Joined Blueberry: 2016
Location: Cheltenham
Jason has over 20 years of extensive management experience in the information technology industry. He has led IT teams that include Operations Management, Software Development and Project Delivery in both private and public sector markets. Jason joined Blueberry in March 2016 taking full responsibility for the day to day client management of our largest NHS customer, he has since diversified into many other projects and is now Senior Project Manager leading a team based out of our Cheltenham office. He is a keen follower of Motorsports and also enjoys many adventurous days out with his dogs and family discovering the many delights of the surrounding area.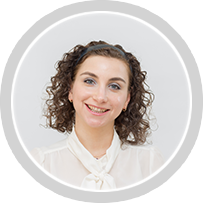 Liubov Green / HR Manager
Joined Blueberry: 2011
Location: Birmingham
Liubov Green graduated with an MA in Applied Linguistics from the University of Birmingham. She is a registered member of the Chartered Institute of Linguists in London, and the Institute of Interpreters and Translators. Her passion is languages and she's an avid reader of classics and historical books. Liubov is responsible for handling HR issues at Blueberry – including recruiting, liaising with universities and academic departments, attending graduate recruitment fairs, and dealing with staff queries regarding employment. In addition she has overall responsibility for staff induction, employment contracts, performance reviews as well as designing and implementing Blueberry HR policies and procedures.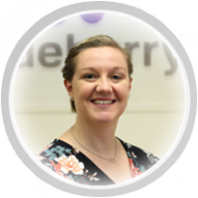 Gill Allard / Personal Assistant For Managing Director
Joined Blueberry: 2017
Location: Cheltenham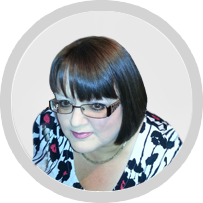 Julie Ebbitt / Financial Controller
Joined Blueberry: 2015
Location: Birmingham
Julie joined Blueberry in 2015 and is responsible for the finance functions for Blueberry Consultants, Blueberry Systems and Blueberry Software. Julie has spent more than half of her career working in the Pharmaceutical R&D / Biotech sector, working with spinouts, start-ups, owner managed private limited companies and a NASDAQ listed Biotech. Outside of work life revolves round her family and any spare time is usually spent reading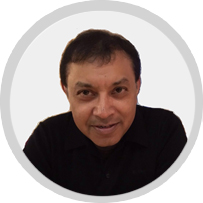 Raspal Chima / Marketing Manager
Joined Blueberry: 2006
Location: Birmingham
Raspal Chima has the job of developing Blueberry's websites and marketing the company to the world – and he's also centrally involved in the marketing of Blueberry Software products. Previously, he's worked for a number of blue-chip companies – including Honeywell, Wacker Chemie AG, and global advertising agency, McCann Erickson (managing PR for household names, Coca-cola, British Steel and WD40). Raspal also has a keen interest in writing – his more recent work includes a stint as a features editor for a magazine publishing company and writing two fiction novels. The books, by the way, are available to buy, if you look hard enough on the Web!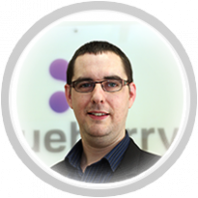 Martyn Merrett / Customer Support Manager
Joined Blueberry: 2015
Location: Cheltenham
Martyn Merrett is Blueberry's Customer Technical Support Coordinator at the Cheltenham office. He previously worked in Technical Support for Mitsubishi Electric LES in Bristol for 10 years and is also a gifted C and C++ programmer, with a strong desire to expand his knowledge of software development. In his spare time he likes walking, photography and dancing.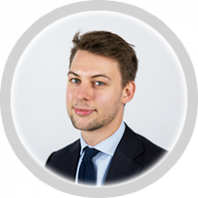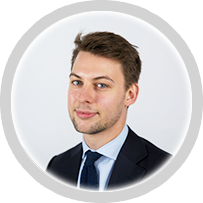 Broderick Gough / Project Manager
Joined Blueberry: 2016
Location: Cheltenham
Broderick Gough is an experienced support manager, having previously worked for County Councillors and Heads of Service. Broderick now works in our support department with Martyn Merrett and is responsible for supporting multiple complex projects including some that require 24/7 support.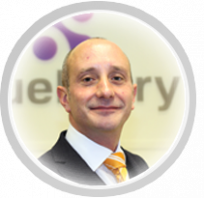 Phill Harber / Project Manager
Joined Blueberry: 2017
Location: Cheltenham
When Phill joined Blueberry Systems in 2017, he brought a wealth of experience as a software product owner in both Agile and Waterfall environments. Phill has overseen the delivery of transformational software projects into retail, finance and IT sectors. With a foundation in IT marketing, Phill is passionate about how technology can transform and enhance businesses; always looking to understand the true business value of software projects and never delivering technology for technology's sake.
When Phill isn't working he spends a lot of time in the great outdoors and enjoys nothing more than a spot of wild-camping with his trusty border collie, Biscuit. Phill and his fiancé have spent the last 2 years renovating a country cottage and can now finally all it home.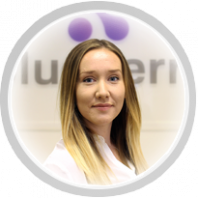 Lisa Kent / Project Manager
Joined Blueberry: 2016
Location: Cheltenham
Lisa first joined Blueberry as an Assistant Project Manager but it didn't take her long to prove herself and soon progressed to the role of Project Manager. With over 3 years of experience in software project management and a meticulous eye for quality, Lisa is a key member of the Blueberry team. Lisa enjoys the challenge of complex requirements and has overseen the delivery of software projects for some of Blueberry's biggest customers. Outside of work Lisa enjoys rock climbing and long distance running.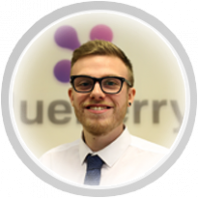 Robert Myers / Customer Support Analyst
Joined blueberry: 2017
Location: Cheltenham
Robert is Blueberry's Customer Support Analyst working with Martyn Merrett . He has more than 5 years experience previously providing support to various customers within a managed service framework. He is responsible for supporting multiple complex projects and providing service continuity.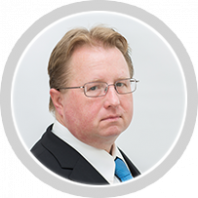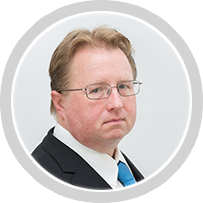 Andrew Oakley / Senior Project Manager
Joined Blueberry: 2015
Location: Cheltenham
Andrew was Head of Software at the Higher Education Statistics Agency for six years – the body which compiles university league table data and assists government departments with HE planning. Before that, Andrew was Head of Anti Spam at Symantec MessageLabs and also ran his own small software consultancy for a few years. Andrew lives near Tewkesbury with his wife and three children, including 5-year-old boy-girl twins.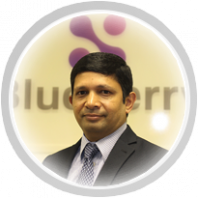 Joy Peerwala / Senior Project Manager
Joined Blueberry: 2016
Location: Cheltenham
Joy is an experienced Project Manager, with 20 years of experience in varied sectors including Telecom and Vending.
He started working as a Programmer and gradually moved into Management. Joy comes with a project management background of Waterfall and Agile. He worked for British Telecom, Motorola, Nokia and Crane Merchandising (where he headed the Software division) before joining Blueberry. Joy keeps himself busy with climbing, playing badminton, writing and listening to good music.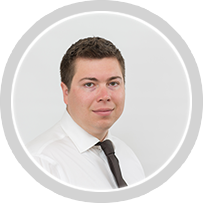 Nikolay Proboyski / Assistant Project Manager
Joined Blueberry: 2012
Location: Cheltenham
Nikolay is originally from Bulgaria and is particularly interested in computer security and ethical hacking! He therefore helps ensure that Blueberry's software is secure and safe from attack. Nikolay enjoys mountain biking and gaming, and is currently building his own robot!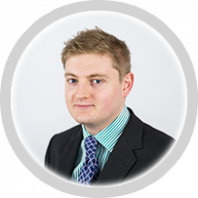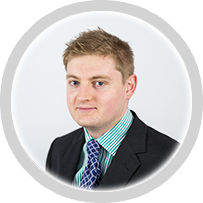 Sam Poole / Project Manager
Joined Blueberry: 2015
Location: Cheltenham
Sam Poole joined Blueberry in September 2015, currently he is heading three major projects for Blueberry with high levels of expertise and intricate internal systems. His previous work and degree were project management focused where he undertook multiple collaborative projects. Sam is also an avid cook and enjoys the horse racing available in the heart of Cheltenham.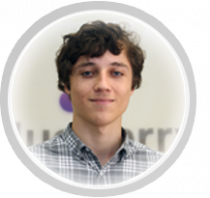 James Sinclair / Customer Support Analyst
Joined Blueberry: 2017
Location: Cheltenham
James is working at Blueberry on placement before he goes to university to study computer science next year. He enjoys playing rugby for his local team and gaming in his spare time.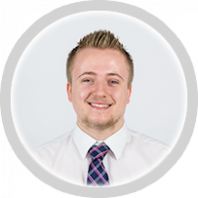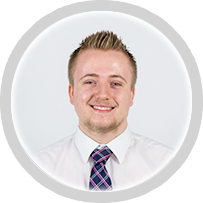 Corey White / Assistant Project Manager
Joined Blueberry: 2016
Location: Cheltenham
Corey White is a placement student from the University of Gloucestershire, he is currently studying Business Management. Transferring an excellent knowledge basis in both business and academic practicality he is keen to make the most of what Blueberry has to offer in order to develop his personal and professional skills even further. 
Contact Us
Contact us by phone, email or enquiry form.
You're also welcome to stop by for a coffee!